Restaurants & Bars
Create a vacation experience that is uniquely yours. Each bite you take at our restaurants is specially crafted to add a layer of luxury to your vacation. Share these memorable meals with those you love in the natural beauty of the Mayan Riviera.
Riviera Restaurant
International cuisine buffet
An image that you have only seen in your dreams. Feast your eyes on rows of delicious, freshly prepared foods and find what speaks to you.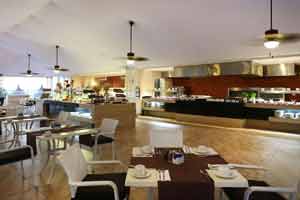 Pool Restaurant
International cuisine
Enjoy your meals and drinks by the pool, in an ideal setting for relaxing in the comforts of our hotel and savoring our rich and varied cuisine.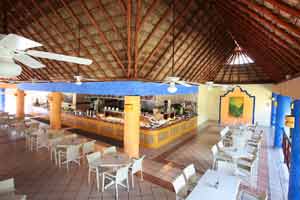 Beach Restaurant
International cuisine
Savor delicious meals and drinks while you enjoy the fascinating scenery. Come and try our exquisite culinary offerings by the seaside.
À la carte restaurants for your senses
Each ingredient used has been handpicked to create memorable moments in a memorable setting. Discover each of the fresh and bold flavors as you are waited on by our expert staff and are transported to a culinary paradise.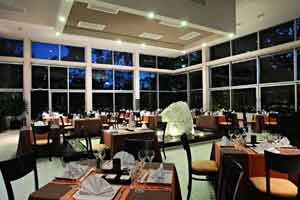 Maiko Restaurant
Upscale Japanese cuisine
Put on your favorite dress or shirt and join us for a unique culinary experience. Dine on Japanese fusion cuisine as you gaze at the sweeping views of the lush tropical resort.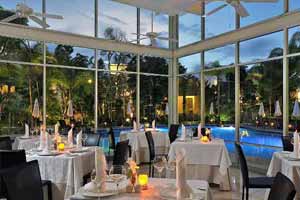 Alux Restaurant
Gourmet cuisine with a view
Get the best of both worlds, high end style, and natural surroundings.  Share a romantic night together eating fantastic food in an equally beautiful setting.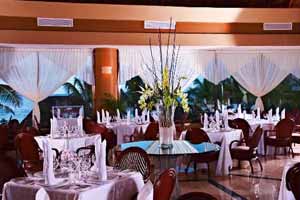 Gourmet Arlequin
Modernist Gourmet Cuisine
Traditional cuisine redefined.  Our expert chefs have taken age-old recipes and given them an upgrade, creating one of a kid flavors and meals that are sure to satisfy.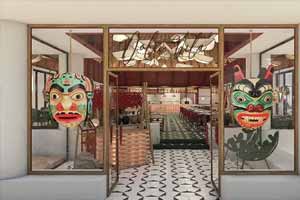 Dolce Vita
Traditional Italian Cuisine
A slice of pizza and a slice of Italy in Mexico. Enjoy classically prepared dishes made with authentic Italian ingredients and flavors.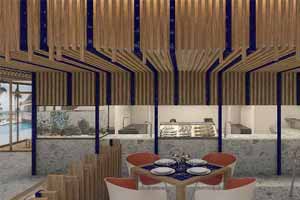 Frutos del Mar Seafood
Perfectly prepared seafood
A taste of the sea.  Experience the beauty of a freshly filleted fish, caught just hours before you sat down to enjoy a meal with us in paradise.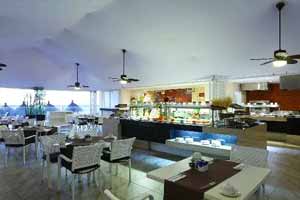 Los Corales
Rodizio Restaurant
Every meat you desire all served right to your plate.  Dine on perfectly seasoned dishes served with succulent sides that will leave you wanting more.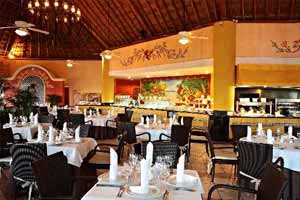 Gran Tortuga
Rodizio Restaurant
Take a bite of Brazil.  Sit back and relax as our talented waiters serve you perfectly cooked meats tableside.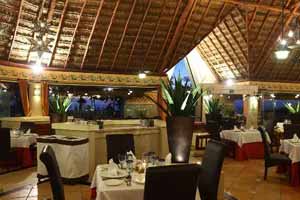 Tequila
Traditional Mexican Cuisine
Embrace the culture to the fullest.  Taste the vibrant flavors fresh Mexican ingredients, as you enjoy the best Caribbean views.
Don Pablo Gourmet
Modernist Gourmet Cuisine
Experience flavors like you never have before.  Our expert chefs have created unique dishes that will change the way you look at gourmet food forever.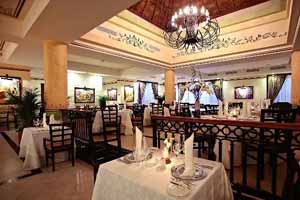 Le Gourmet
Gourmet Creations
Elegance embodied through food. With each bite you take your love for high-end French cuisine will grow.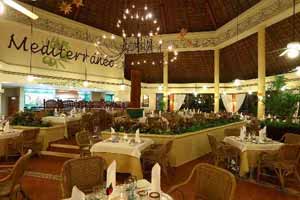 Mediterraneo
Fresh Mediterranean Cuisine
Ingredients straight off the boat from the Mediterranean. Taste the flavors of the coast as you soak in the lush surroundings of the Mexican Riviera.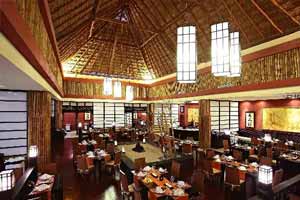 Mikado
Exciting Japanese Cuisine
The fun continues from day to night with a delectable dinner in the Japanese restaurant. Enjoy a selection of dishes from various Asian countries without leaving Riviera Maya.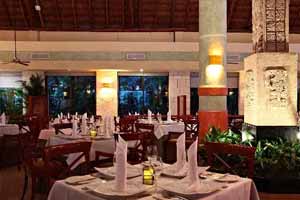 Cozumel
Mexican kitchen
Enjoy a unique combination of intense flavours with our traditional Mexican gastronomy.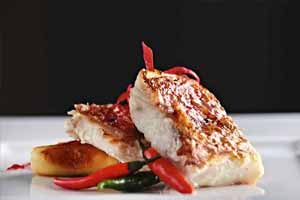 MASHUA Nikkei
Japanese and Peruvian fusion
Delight in a new blend of Asian and Peruvian cuisine. Our experienced chefs combine the traditional recipes that you love with innovative culinary techniques. Their dishes are sure to take your breath away.
Portofino
Traditional Italian Cuisine
Not your grandmother's Italian.  Our avant-garde style restaurant has taken rustic recipes and placed a high-end flair on them creating an incredible dining experience.
Bars
Allow the sound of silence to fill your mind and empty all of your worry and stress. Lose your sense of reality and enter paradise as you immerse yourself in the stunning surroundings and enjoy a drink at any of our resort bars.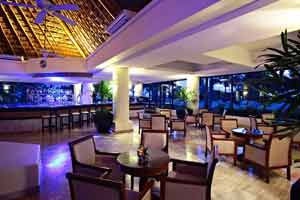 Bars
throughout the resort
Before a luxurious meal in paradise enjoy an refreshing drink at one of our bars or ask our waiters to make something for you at any point throughout the day.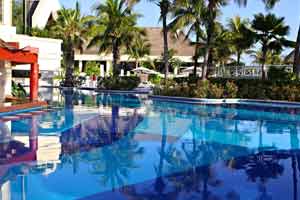 Pool Bars
Sip on a delicious strawberry daiquiri as you sit back in a comfortable lounge chair among the crystal clear waters and bright green vegetation.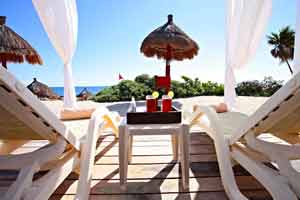 Beach Bars
Receive exclusive access to a private beach bar. Allow us to bring you a perfectly mixed cocktail as you relax and listen to the sounds of birds and crashing ocean waves.